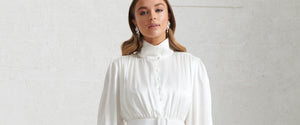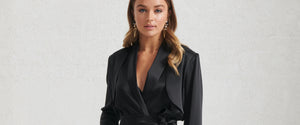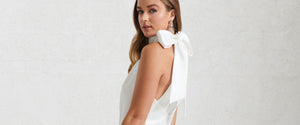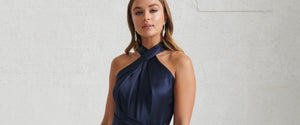 All australian, melbourne made
Australian designer Nicole Angela Williams, designer and founder of nicolangëla is a highly awarded and leading designer of Women's occasion wear.
About Us
" I have been designing for many years however I am still so happy when someone discovers my designs or returns to explore my new collections ♡ 
We're not fast fashion, we are a small boutique team who lovingly hand cut and make each creation from our studio in Melbourne, Australia.
I absolutely love what I do, I encourage you to embrace the creative process, explore my collections, go slow and enjoy the story. " 
With love, Nicole x
★★★★★

Nicolangela has been my go to designer for many years for formal events when styling celebrities for network ten and foxtel. There is a style to suit everyone in her classic yet original designs.

Bridget Bell

Network 10 & Foxtel Stylist
★★★★★

I have never made a wrong move in my Nicolangela creations. Each dress has withstood the test of time both in quality and classic timeless elegance.
I cannot recommend this label enough.

Marisa

Queensland, Australia
★★★★★

WOW what an amazing designer Nicole is. From the minute I walked in and met her I knew I was going to wear one of her dresses. The Style and attention to detail is what I wanted and I received this 100%. Nicole is a 1 off designer that no one else had a dress like mine at my sons wedding. Thank you thank you Nicole.

Gina

Melbourne, Australia
★★★★★

I love this brand. I had 3 bridesmaids and it was great to have the flexibility to have them chose a dress that suited their body shape and were comfortable wearing, whilst still being able to have a look of symmetry in the same fabric & colour. The whole experience ordering my bridesmaids dresses online with Nicolangela was flawless.

Claire

Sydney, Australia
★★★★★

Nicole is an incredibly talented designer and an absolutely gorgeous person to work with! The minute I stepped in to her studio, she made me feel relaxed, comfortable and special. Her dresses are unique, beautiful and exquisitely made. I instantly fell in love with one of her designs and cannot wait to wear it to my brother's wedding. I can not recommend Nicolangela highly enough and will absolutely be calling Nicole for my next event.

Angela

Melbourne, Australia